Hi, do you like going on vacation and waking up and achieving that terrifying feeling that you're about to plumb fall off a mountain? I mean, if you're a longtime reader of the Wednesday WTF, you probably will say yes because you have a perverse fascination with things that are fascinatingly messed up, so you probably know where this is going.
Meet the Skylodge Adventure Suites, where you can sleep hanging off of a Peruvian cliff, encased in a glass pod. As best as I can tell, you climb a mountain and then sleep in a pod.
"If you're brave enough to stay, these crystalline pods are accessible only after climbing 400 meters (about 1,300 feet) of the rock face or hiking a daring trail featuring a zip-line network," this piece about the vacation spot by CNN says.
I had so many questions, chiefly, "Where do you pee?"
I mean, we all know that the WTF once featured a place where you slept in a bed outside and had to walk for 5 minutes or something insane (because you know travel description time means that's actually like 10 minutes) to go to the restroom, so it's a valid question. But thankfully, there are private bathrooms, In the glassed-in pod. So pee with the door closed.
But mostly, I always have these dreams where I fall off of mountains and then I wake up as I land on the floor. And I feel like maybe I'd be the only person in the world to get in one of these bad boys and watch it suddenly fall off the side of the cliff, and probably while I'm in the bathroom, because that's how things work.
I'm also guessing that this isn't the destination for anyone who is afraid of heights.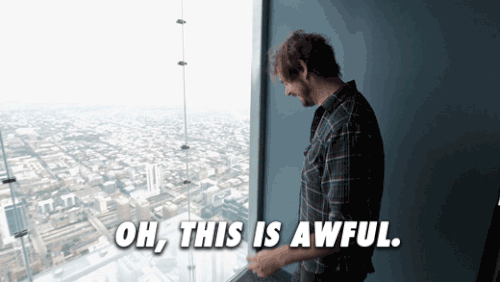 So about these suites.
"Each suite has a private bathroom separated from the bedroom by an insulated wall. Inside is a dry ecological toilet and sink, where you can still enjoy the gorgeous views through the 1.8 meter diameter dome," the proprietors write. "The dome also has curtains for privacy from the curious gaze of passing condors (your sky neighbors). Fine quality mattresses, cotton sheets, down pillows, and quilts ensure a warm and pleasant night 400 meters from the ground."
Hold up. Condor peeping toms?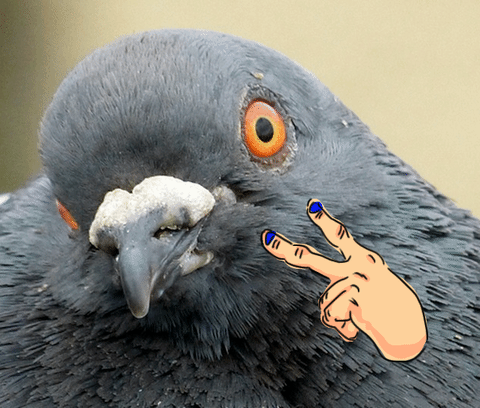 All that aside, the photos from other vacationers look amazing, and if I could avoid bird perverts and falling off a cliff, I would totally do this. It's not cheap though – $465 a night, plus you have to climb a cliff.
What do you say? Terrifying? Pretty? Pretty terrifying? Let us know!