As most everyone knows, we are all about The Vacation over here. In fact, we have a whole other sister site devoted to second homes and vacations.
But today, we're not talking about the charming abodes of SecondShelters.com. No, we're talking about uh, something else.
These three hotels we've chosen for today's WTF are um, an acquired taste. If you have acquired this taste, then we applaud your adventurous spirit and love of sodium.
Sodium, you say?
Why, yes. Our first stop is in Bolivia, at it's Palacio de Sal. "Located on the banks of the majestic Salar de Uyuni, in Bolivia, only 25km from the city of the same name, you will find the Sal Palace, the only one of its kind to be built entirely with salt: walls, floors, ceilings, furniture, sculptures, absolutely everything!" the hotel's website says.
Yeppers. Salt. Errythang is salt.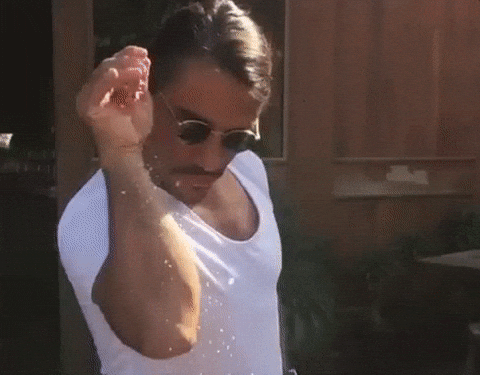 It is the first salt hotel in the world.
I have so many questions. Like: If I think my steak needs seasoning, do I just scrape it from the wall? How do they keep the deer away? What if it rains? What if I sleep with my mouth open and an earthquake happens?
Do you like your hotels to be hotely, but not so hotely that it has walls? Well, the Null Stern in the Swiss Alps is just for you. It has no walls.
That's right, you pay for luxury accommodations which are basically a bed in the middle of a field.
Dude. That's just outside. You're paying $210 a night to sleep outside. Not even a tent. Outside. Like, they threw a mattress out there and said, "No, no, this isn't camping, it's a new hotel concept where you sleep under the stars. It's luxury!"
Again, so many questions. Like, "Where do I pee? No seriously where do you pee?"
Oh, look, according to this article: "The hotel has no walls, roof, or bathroom — only a queen bed with a pair of nightstands and lamps. A public bathroom is about a five-minute walk down the mountain."
For $210 a night, you can haul your cookies five minutes to the powder room at midnight.
You do get a butler who wait just a hot minute lives in a cabin. The butler gets a roof and indoor plumbing. You do not. For $210 a night.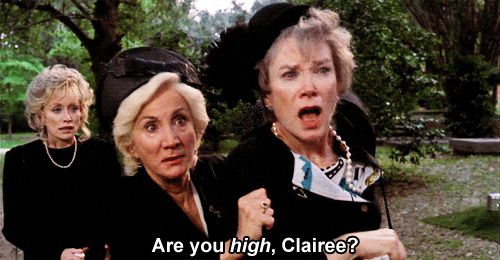 Our last one is in the Poconos. Pocono Palace, to be exact. Now, if you're like me, back when you were a wee person, you saw at some point a picture of the fancy hotel that your mom and dad were thinking about leaving you for, and it had a hot tub. In my case, it had a hot tub shaped like a cocktail glass.
And, if you're like me, you thought that these surely had fallen the way of the dodo. But no. No they have not.
I mean, we had to know that Beyonce didn't have the last remaining one, right?
I mean, you can stay in the Roman Tower, which is a four-level champagne tower suite with a seven-foot champagne glass whirlpool for two, and an in-suite, heart-shaped pool.
Bathing seven feet in the air in a glass tub seems like a) a good way to not get over your fear of heights and b) a good way for someone to walk in and see your kibbles and bits.
So there you go. Some new vacation spots to consider. Let us know if you're planning a trip to one of these spots, because we have an extreme case of morbid curiosity.