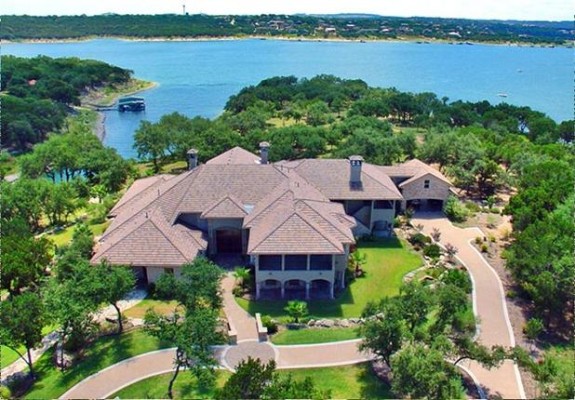 Update 1:27 a.m.: Proposition 6 has passed with 73.38% of Texans voting for it.
I am heading out to the polls, and you should, too, to vote. They are open until 7pm. All the griping I we do and I we forget that this is my our chance to actually DO something about it!
There are nine constitutional amendments out there, including a billion-dollar plan to fund the state's water projects for the next 50 years. This is important for us because while we sing and dance and celebrate all the new people moving into Texas, and how high they are keeping our real estate market, they will need water. Want a second home on a beautiful lake? Better have some water in that lake.
Thus the the biggest item on today's ballot in my opinion is Proposition 6, the State Water Implementation Fund for Texas (SWIFT).
By the way, did you know that agriculture is the single biggest consumer of water in the U.S.? Of course, I'd rather use water to grow food than water golf courses. We consumers are second. According to the Texas Water Development Board, 56% of the water in Texas goes to commercial crops, 26.9% to cities and public water systems, 9.6% to manufacturing, including refineries, 4.1% to power generation, 1.8% to livestock (cows don't drink much!) and 1.6% to mining, which includes oil and gas drilling.
Farmers are making some serious shots at conserving water, experimenting with and using less irrigation on crops.  Fracking uses millions of gallons of water (along with sand and chemicals) to shoot down a well and rupture hard rock that contains oil or gas, which can then be pumped out and (eventually) make it's way into our SUVs.  But the industry tells us that though the volume of water needed for fracking seems high, the actual numbers are small compared with agriculture and domestic consumption.
$2 billion will be drawn from the state's Rainy Day Fund to become part of a revolving fund making low-interest loans for water infrastructure, conservation and reservoir projects. In other words, finding ways to keep Texas quenching our thirst for water.
Think this isn't such a big deal? A month ago I was in the Hill Country, meeting with reporters and developers from across the state. There are some high end home development ments outside of Austin where homeowners have gone for a day or two without a single drop of water coming out of the faucets!
That also means there is no water for bathing, washing your clothes, or filling the commodes!
Apparently the Texas Water Development Board, revamped by Governor Perry, will oversee the allocation of SWIFT dollars. Here is who is on that board.
This will not call for increasing tax dollars as the Texas Rainy Day Fund is flush with cash from severance taxes paid by the booming oil and gas industry.
Critics say this is unregulated money, yes. And supporters include some of the state's biggest water users, who of course stand to gain. But the Rainy Day Fund (love that name) could grow to $12 billion by August 2015. And no matter who stands to gain, it doesn't take rocket science to know that with the Texas population expanding so rapidly, we need to make sure we have enough water for everyone.
I mean, we love gas and oil, but we cannot drink it. Let's use it to keep us hydrated.