Luka Dončić knows a sweet deal when he sees it. That's why he snatched up a drop-dead gorgeous home we voted a CandysDirt.com Sweetest Home of 2020.
Dončić's the hottest thing in the NBA and the youngest player in all of NBA history to score three triple-doubles. Voted the 2018-19 NBA Rookie of the Year, Dončić has great taste in real estate. In June, while we were all coming out of our Covid-19 home confinement, 21-year old Luka fell in love with this appealing specimen of a house that floats to the tip-top of our CandysDirt.com "Sweetest" homes.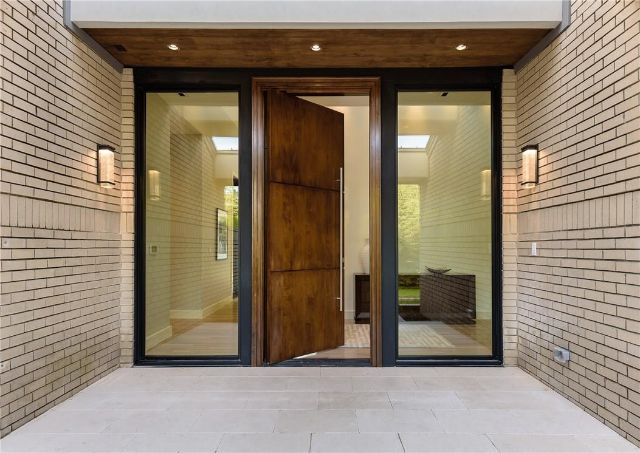 Can you see why? This home is a multi-faceted genius of great design, function, and great genetics. Often we see a home — it's gorgeous, tasteful, well done, just like a carefully dressed individual.
But you don't really know the character that lies underneath the glorious exterior until you lift the shades.
We have lifted the shades many times on this beauty.
First of all, location is golden: a cul-de-sac in leafy Old Preston Hollow near Bluffview. A luxurious .78 acres so treed and serene you forget you are in a city.
The house is a two-story modern showplace with open living, huge oversized walls of glass, each window taking our eyes on a journey of the luscious yard and sleek swimming pool.
The home is not huge but right-sized at 5,225 square feet, not bad for a single guy. And for a home built in 1984, the updates have brought it well into the 21st century with that sleek new metal roof, an outdoor projector, power blinds, enhanced pool equipment, and landscaping.
And how many homes offer guests a shub-bathroom?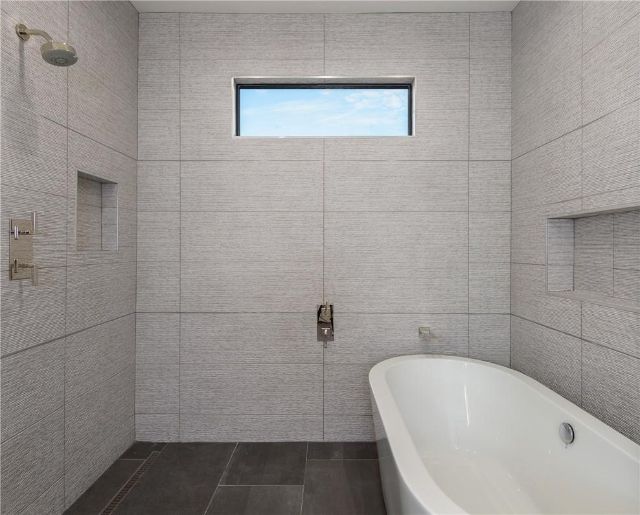 As our Karen Eubank told us three years ago, architect Hardy McCullah built this Dallas modernist house for himself in 1984. If you wonder why it looks so familiar, wander down Northwest Highway and have a gander at NorthPark Center. That's NorthPark brick. The same clean lines and signature white brick of the North Dallas luxury shopping destination will give you an "Aha!" moment.
McCullah's masterpiece gained an equally talented and creative caretaker in John Huffman, owner of JH Design + Build, who completed the remodel and expansion that took the Dallas modernist specimen to another level. Huffman maintained the architectural integrity of a home while carrying through his vision to the original design.
Amazing to think that a young NBA star like Dončić, who can afford almost any luxury home in town, chose this architectural treasure as his own. Will be interested to see if he makes any further changes … especially if he a certain Lakers legend is trying to recruit him to L.A. — say what?
Only 21 years old, Luka Dončić has an extremely high ceiling in the NBA. He is very likely to become the face of the NBA if he keeps playing the way he does. Dončić is easily becoming one of the most sought after entities in the NBA. Even Magic Johnson is attempting to recruit him to the Los Angeles Lakers. The next decade of the NBA is there for Luka Dončić to claim as his.
---

Still have a sweet tooth for CandysDirt.com Sweetest Homes of Dallas-Fort Worth?
Check out Monday's write up on this Greenway Parks home by Charles Dilbeck.
Tuesday's Sweetest Home in Dallas-Fort Worth was a modern that was no plain white box.
Don't miss this Northern Hills sweet storybook we featured on Wednesday!
On Thursday we featured an absolutely sweet and picture-perfect Tatum Brown Custom Home.