So you know how you can rent Lime Bikes and their new cousin the scooter? And you can rent a car? And you can rent a whole house?
It seems that you can rent just about anything, but this wouldn't be the Wednesday WTF if we didn't tell you that isn't hyperbole, you really can and sometimes you probably shouldn't. And yes, once again, my Internet search history needs to be scrubbed or burned with fire and my eyes need some bleach, because weird stuff on the World Wide Web is now my job.
So, here are eight things you can rent and at least three of them you probably should not.
A private island
Now, don't get me wrong, we found some cool stuff to rent. Like a whole damned island. We all know I'm a fan of private islands, but if you don't have the scratch for one, you can rent one if you have $10,000 to spend.
A celebrity's house
Or maybe you want to live the life of a celebrity, but you're not even as famous as the lady who writes the Wednesday WTF, who is not famous at all and lives for Sonic happy hour? You're in luck, because lots of celebrities apparently rent out their houses, including Real Housewives of New York stars, Kardashian hangers-on, Oscar winners, and 50 Cent.
A parking spot
Or maybe you need a place to park, and want to rent a space from someone who isn't using their driveway or parking spot. JustPark matches drivers with parking spaces, and at one point was called Parkatmyhouse. Nowadays, the app also includes surface lots and parking garages, but it still also includes private homeowners who want to rent out their available parking spots, like Airbnb for your car.
A casket
Need a casket, but only for like a second? You can rent one. For real. If you want.
A spoon
Or maybe you need a big spoon.
No, not this kind.

This kind.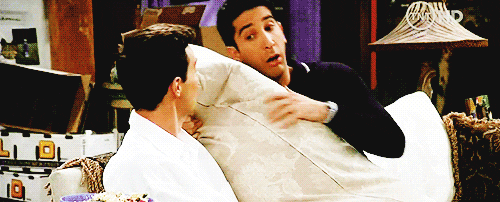 A friend
Are you an introvert exhausted by the idea of making new friends? Tired of telling people about your friends "in Canada?" Need someone to get kicked out of Alamo Drafthouse with for whispering about the movie plot?
An Evil Clown
So maybe you think I was being dramatic earlier, but no because here's how you can rent an evil clown for all your evil clown needs. If you need a pennywise Pennywise because you can't afford to own an evil clown, call these guys.
Uh …
Yeah no. Don't do this. Now I have to get the headline out of my head forever.