One of my favorite journalists, Alan Peppard, is back and running at the Dallas Morning News. Alan toasted his return with a great piece on 3756 Armstrong Avenue, the Penson House, where we had a wonderful CandysDirt.com VIP party and preview Tuesday evening.
Alan asks the formidable question: why didn't this major historic property, designed by O'Neil Ford, one of a handful in the city, so incredibly significant, sell?
Across Armstrong is the estate of Jerry Jones. Five lots to the south is Troy Aikman's new place. Across St. Johns, the nearest house is on the tax rolls at $25 million.

But when the 8,900-square-foot Penson house at 3756 Armstrong was listed for $7.5 million and later $6 million, a buyer did not materialize. A recent appraisal of the property valued the land at $6.1 million.
I just got off the phone with Jonathan Miller, one of the nations' top real estate appraisers and experts. Jonathan was in Dallas last week for the annual Relocation Appraisers & Consultants conference in Frisco. I asked him if he was seeing more trophy properties going to auction and he said, yes indeed, and we will see more. Because that is what the Penson house is: an architectural wonder, but a trophy property. And the market everywhere is a little soft for them.
Alan spoke to Greg Rohan, president of Dallas-based Heritage Auction, who said a smart buyer could come in, spend $2 million to refresh the home's interiors, and enjoy an $8 million investment in a sea of $25 million mansions:
When it was listed, a lot of buyers didn't have the vision or expertise to realize they could buy it for lot value," says Rohan. "Then they could spend a couple of million dollars to return it to its original splendor." At lot value plus a full restoration, the cost would have been about $8 million for a sprawling masterpiece on one of Highland Park's most prized lots.

At that price, it would be $17 million cheaper than the house across the street.
Peppard's story also yields great insight into the one family that built and owned this house. As we all know by now, it's the story that makes a home.
So here's the story and exclusive photos from our event where the Dallas real estate world really lived it up :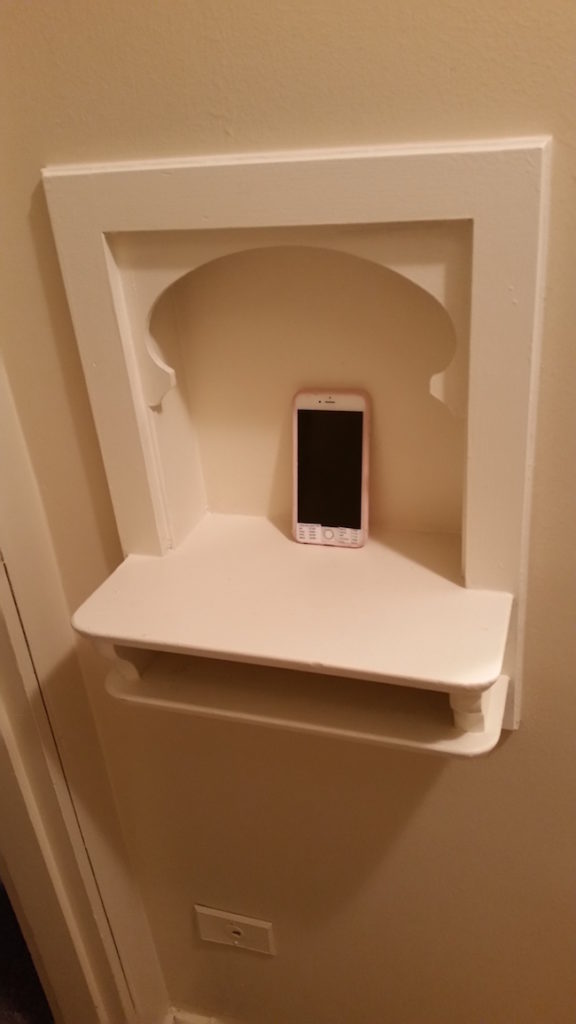 3756 Armstrong Avenue was built by Nancy and John G. "Jack" Penson, on land bought for them by Nancy's mother, a descendent of the Penn Oil family. They commissioned Ford to build the 8900 square foot home and lived in it their entire life. The home was not just a place for the family to enjoy, but it became quite the focal house for charity events and fundraising.
Nancy Penn had gone east to college, to Wellesley College in Massachusetts, where she met Jack Penson, a student at Harvard. Jack was from Long Island, and worked for a bit on Wall Street. The couple moved back to Dallas in the 1950's. That's when they commissioned Ford, built the house, and moved into it in 1954 to raise their three girls.
One of the Penson daughters, Read Penson Gendler, says she never realized the architectural significance of the home, not until she was in college.
A far as the bidding, Greg Rohan says it "won't sell for a bid lower than the undisclosed reserve price." What he means is that they are not giving the house away for $1 million. In fact, $1M is the starting bid.
There is an undisclosed reserve, however, and no minimum bid, as long as it is over the starting bid.  
"There is a reserve, but the sellers see it only as an insurance policy against an unlikely series of catastrophic events leading up to auction day, like a financial market crash," say Nate Schar, Director, Luxury Real Estate, Heritage Auctions.
"The property is owned by an estate that's being finalized, they simply wanted an insurance policy to protect from the property selling for a ridiculous price," added Schar. "The reserve is easily attainable."