There are still plenty of project fixer-uppers in Fairmount, but since the formation of the Fairmount National Historic District in 1990, so much vigorous youthful energy has been expended on the rich and varied housing capital that each year sees more and more beautifully restored and renovated properties come to market that are truly move-in ready.
A prime example is the proud, symmetrical, foursquare at 1603 South Adams Street, painted a cheerful spring green with an enviably long porch, running the length of the front of the house.
The American Foursquare plan, which looks nostalgically quaint today, was in fact an attempt at modernity, incorporating elements of the Craftsman and Prarie styles and eschewing the applied ornament of the earlier Victorian and Revivalist styles. Fairmount abounds in charming examples of the latter for comparison.
The style often comprised a two- or two-and-one-half-story block with four rooms over four with many variations. The plan was so popular that no less than Sears Roebuck got into the act, offering all of the materials to build one for about $2,000 — some assembly required.
Labor would have doubled that, bringing costs close to $4,000, about $60,000 in present-day money. There are in fact, several Sears houses in Fairmount.
Our 1926 build looks like a near dead ringer for Modern Home Model No.158.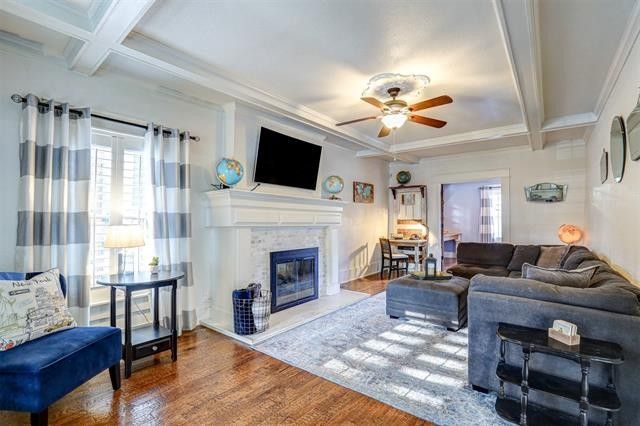 And, inside, the interior does indeed exude an air of bright livable modernity. Crisp white with beams in all of the principle rooms, the downstairs has a continuity of design and decor. The plan has been opened up and currently has two living area. The one at back has an attached full bath so, conceivably, it could be converted into an additional bedroom.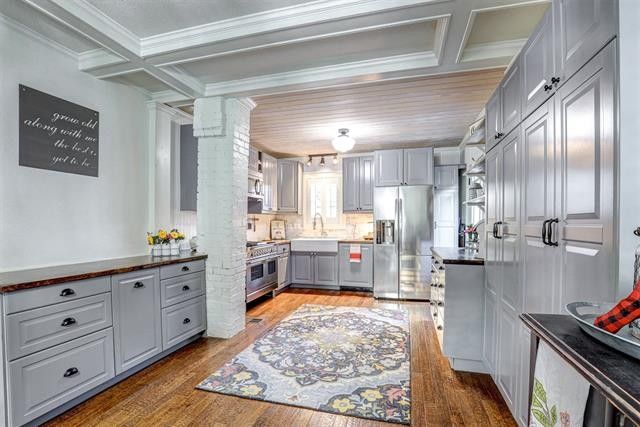 The kitchen is an absolute dream, with all the modern updates, including a freestanding range with double ovens and a six-burner gas cooktop. The superabundant cabinetry is painted a soft oyster color. The separate dining area is demarcated by ceiling beams. In contrast, the kitchen sports a warm, unfinished, bead-board ceiling.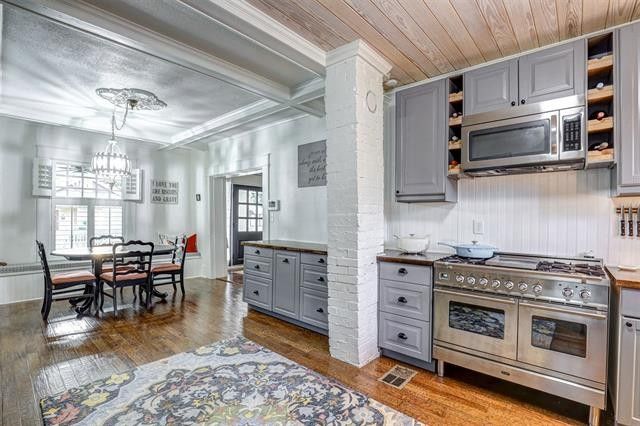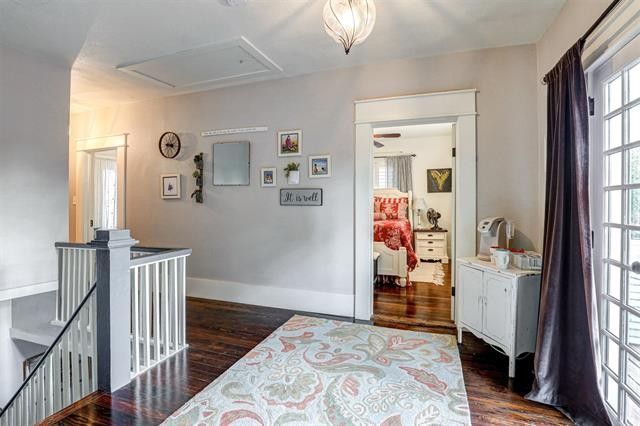 Typical of the foursquare style is the roomy landing. The hardwood floors glow with a rich patina that only time can bestow. Double doors lead to a lovely little veranda at the front of the house — a pleasant perch for a morning coffee.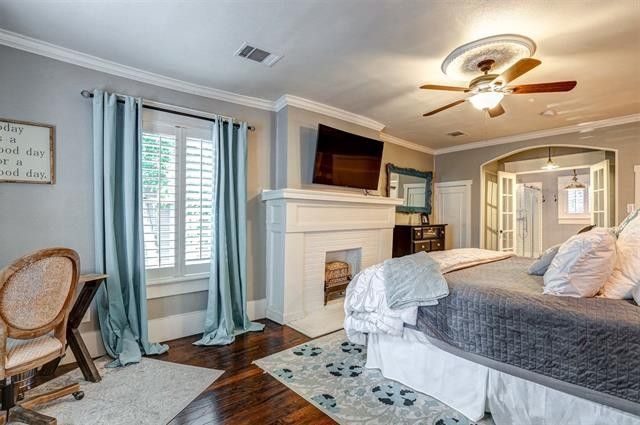 Again that word "modern." The principal bedroom is part of a true suite with a romantic gas fireplace and roomy bath with double sinks, an oversized shower stall, and a slipper tub. The closet is also of modern, walk-in proportions.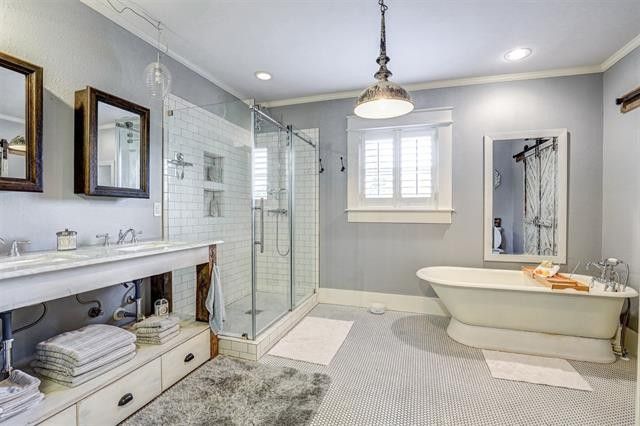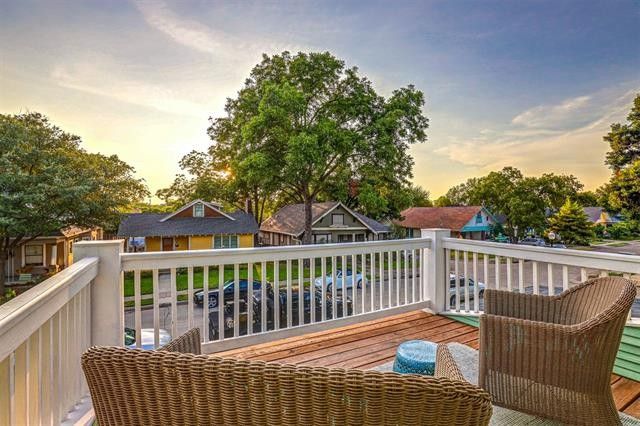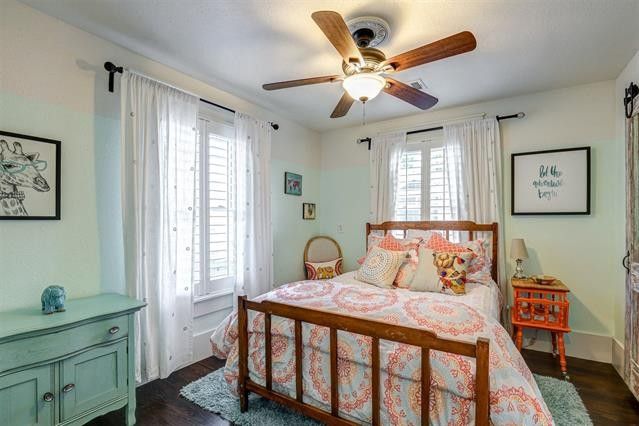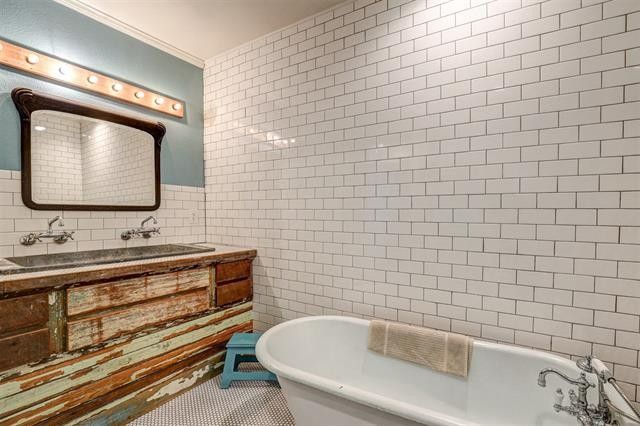 The house has several decorative touches, such as sliding barn doors and this self-consciously rustic bath with a deliberately rough cabinet of semi-stripped, repurposed wood and trough-like sink. It conforms to what I can only term "Fairmount Style" popularized by the influential and ever-expanding 6th Avenue Homes.
The backyard is large by Fairmount standards with a pergola for al fresco entertaining and room for a pool.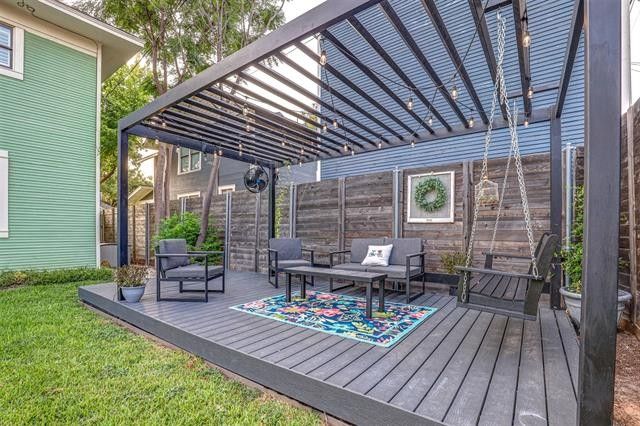 Additional modern amenities include double-glazed windows, 16 Seer HVAC system, and a tankless water heater.
The market for Fort Worth housing in general, and Fairmount in particular, remains for the moment, in spite of current challenges, stubbornly robust. After a mere three weeks, the status of 1603 South Adams is in "Active Kick Out." Under a contingency, but still viewable and available for back-up offers.
Ryan Slaughter of The Martin Realty Group has priced 1603 South Adams Street at $509,999.