I'm five champagnes and three rounds of neighborly celebratory gunfire in, but never fear — there will be a new Wednesday WTF, just in time for the new year.
Our first column of 2020 is yet another one of those houses that screams charm from the outside, and but the interior is so taste specific that it had me dissolving into a bonafide giggle fit on several occasions.
And individually, nothing is wrong, really, with any of the decor. It's just that all together, and arranged as it is, it is um, a lot.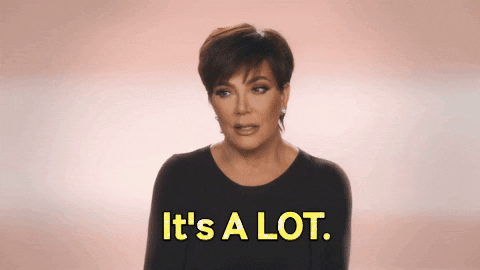 No, I mean, really. A lot.
Now, to be clear, the listing makes it clear this is an artist's home. It's bright, and historic, and has plenty of cool period touches that would make it an absolute gem to own in the new year.
But again, it's a lot, once you get inside.
What do I mean?
Well, it's like this, you see …
And this other view of the same room, where, if you look closely, it looks like some kind of idol threw an octopus or a man or maybe a cat or a dog on the chair.
Like, he just chucked him there, softball style.
And there is an inordinate amount of statues in this house. And masks. There are masks everywhere. Even the kitchen.
Did I mention the kitchen? We're going to pretend those wet marks are water and not anything else, OK? And this office or library here? That topless statue next to the chair is definitely not going to attack you.
That statue is DEFINITELY not going to beat you about the noggin with one of those books, or maybe even scoop your brains out like so much caviar garnish at a wine and cheese party.
In short, if you're in the market for a cute Miami Shores three-bedroom, two-bath home, you should definitely check this out, but maybe don't sit down.
Want to see more of the listing? Click here. Want to read Wednesday WTF past? Click here.