I have to tell you, this week's Wednesday WTF was almost this weekend's historical shelter feature on SecondShelters.com, because it's an awesome lake house with gorgeous views and tons of privacy.
But it's also got, like all WTFs, a little something something that makes it juuuuuuust a little different than all other lake houses and a little uh, you know, something that requires a turntable with a needle that scratches across a record to register some kind of surprise.
So here is this great house on Lake Tenkiller in Oklahoma. From the outside, as you can see, it looks completely lovely. The rock facade embraces the natural surroundings of the lake, and this three-bedroom, three-bath house seems like the perfect getaway.
And truly, it is. No seriously. If you have $359,000 and want a lake house that's an easy drive from Dallas, you should totally buy this house. Today. I mean, finish reading this, but then call the Realtor and tell them you want a gosh-darned lake house.
But let's also look inside, shall we? Because my dudes, this place is uh, totally groovy.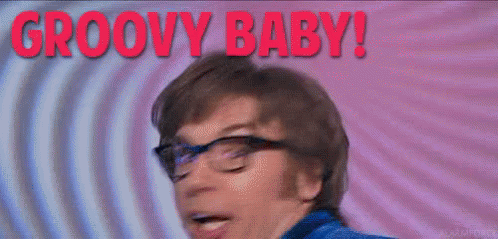 Oh, you thought I was kidding.
I mean, check out that green shag carpet throughout. Yes, even the kitchen.
But check out the view of the lake. Worth all the shagadelic deliciousness, right?
And I didn't just gaze at this wonderful house by my lonesome, either. I shared it with other CandysDirt.com staff. Even our stager extraordinaire Karen Eubank was impressed.
"Omg I love that house. You could film a 1970s period piece here effortlessly," Karen said. "Somehow I think Jan Brady married a doctor and decorated her dream home and lords it over Marcia."
Executive Editor Jo England frequently likes houses I think should be burned to the ground, but she wasn't such a fan of this one.
"I love so much of the furniture in that house. And little else," she said. "The kitchen is claustrophobic!"
"Hollywood needs to see this," Karen insisted. "I missed the era of carpet in kitchens! You have to wonder if they cooked barefoot?"
I'm a little flummoxed by the carpet in the kitchen, since carpet absorbs all the odors, including burned popcorn and any pizza you ever burned ever.
And seriously, that carpet goes everywhere. Green shag in most rooms, and what appears to be a gold carpet in the bathrooms.
Can you have too much carpet in a house?
But here you go, a home that time forgot (you can see more pictures here). Is it a keeper? Would you buy it and change it, or maintain it in all it's delightful 60s glory? Sound off in the comments!