Sometimes, when doing research for another story, you go down a rabbit hole at 3 a.m. and find another listing that sends you down another rabbit hole of WTF in Utah and then suddenly it's 5 a.m. and your caffeine consumption for the next day puts your heart rate somewhere around hummingbird wings and over-sugared toddlers.
This week's Wednesday WTF is one of those situations. You see, I've found you a whole damned town.
That's right, a whole damned town. I mean, mind you none of the buildings are all that functional because they've been abandoned since 1955 and while there are 79 photos in the listing almost all of them are of rocks and flowers, but yeah, I got you a whole town. In Utah.
Meet the Maple Creek Mine, which was opened by the Maple Creek Coal Co. in 1927. The mine did a bustling business for a while — in fact, it was producing around 250  tons of coal a day by 1928, and continued humming along swimmingly until a fire in 1931 that halted production until repairs could be made.
But by 1937, the Great Depression caught up to the mine, and the company was forced to close it. Next year, the Maple Creek Coal Co. shuttered completely, and later the mine was owned by two more companies, but with the country becoming less dependent on coal, the heydey of Maple Creek Mine (complete with tales of confidence men and auto theft) was over.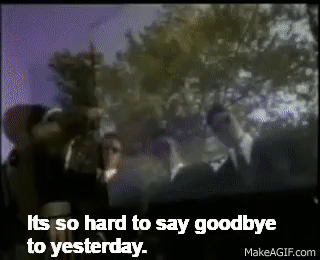 The foundations of about 30 old buildings are still in place, as well as parts of a tramway that ran through the town. The mine is even still there, but it's tapped out (no coal for you) and boarded up for safety.
So what can you do with a ghost town in the middle of nowhere?
I have no clue. The Realtor says you can build some cabins and turn the place (which is bordered by Utah Bureau of Land Management land on two sides) into a tourist destination.
And we're also told nobody knows for sure, but there could be some otherworldly residents of the town still hanging about, if you're in to peeing yourself in the middle of the night in the middle of nowhere in Utah.
"Being a ghost town, maybe you have guests, maybe you don't, but either way, there surely a story to be written, and a story to be told," the listing says.
But ghosts and bears (did we mention the listing says the nature in your town includes bears?)  for the low, low price of $225,000, 154 acres of middle of nowhere can be yours, and you can own a whole damned town.