Fact I have learned while doing this job: You know a listing is a doozy when the Realtor talks about the exterior paint color before anything else, and this Florida condo lives up to every single bit of that maxim.
"Driving up to the condominiums, you notice the towering palm trees, neat landscaping, and a delightful and serene creek!" the listing says. "Deep buttercream paint engulfs the exterior, which directly complements the mocha toned roof!"
Guys, if you've ever wanted to know what it would be like to not paint your house but instead hire Martha Stewart and Joanna Gaines after they went on a bender (but a really long one because Budweiser only gets high school seniors drunk enough to do this, it would take a bad decision like Jack Daniels or that hobo vodka in plastic bottles to allow an adult to do this) and then consulted with a frat boy and exactly three dive bar bouncers, this is the house for you.
"Wait," you may be asking, "are those uh, beer cans?"
Yes. Yes they are.
From the listing:
"Entering the spacious 2BR/2BA corner-unit condo, you immediately reminisce of long road trips and the inevitable belting out of the beloved song, '99 Bottles of Beer on the Wall!' Budweiser's biggest fan meticulously adorned the walls and ceilings with Budweiser beer cans to display and showcase their intense love for one of America's favorite domestic brews!"
And if you're wondering if this was contained to just the living room, the answer is no.
You get to cook with it.
You get to dine with it.
You get to sleep with it.
You get to dress with it.
Do you get to poop with it?
No, but you do get to see it on the way to the bathroom.
Now, sure, you can tear all that out, and at $100,000 for a two-bedroom, two-bath in Florida might make it worth that. But will the average first-time buyer (or downsizer) be keen on pulling out all that aluminum?
If you want to do some math (and I do not), according to Scrap Monster today, the going rate for a pound of aluminum cans is 56 cents. An empty aluminum can is about 115.2 millimeters tall and 66.3 millimeters wide. The Florida condo is 815 square feet. If you're a mathy-type, tell us how much more value is added with the aluminum cans in the comments.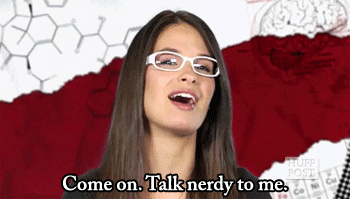 To see more of the condo, head here. Want to catch up on your WTF? Here you go, honey.