Listen, I have to tell you that we just got word that we'll be homeschooling and avoiding people until May — maybe longer — but I have to tell you all that some of you are annoying the ever-loving mess out of me.
But I also know there are no preventive measures for stupidity, so all you people crowding the Katy Trail and White Rock Lake, trying to break into locked up tennis courts, and generally just begging to be the Novel Coronavirus Family of the Year, fine, you get to trade microdroplets of COVIDs 19, 20, 21, 22, and beyond.
The rest of us will just find some off-the-grid, away from all y'all acreage and wait you out.
If I sound snippy, it's because it takes too long for wine to get delivered now and I had to dig out that special plastic bottle the hospital sent you home with after you sent a baby out of your body because we are now rationing toilet paper for pooping only because some of y'all — probably the same ones flinging your sweat on each other as you jog past Katy Trail Ice House — are hoarding it, for no reason.
I know you're hoarding it for no reason because I can still buy Imodium easily. That's how I know you don't need 500 rolls in a room devoted to toilet paper and hand sanitizer.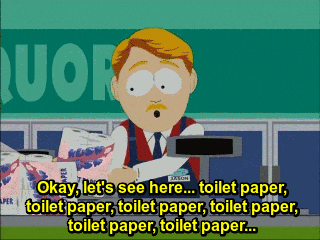 So anyway, if you're like me and you're just ready for the dummies to live together and find a place where you can touch your own face again, I found this: Survival Realty.
"SurvivalRealty.com is the place to buy and sell off-grid, rural, and self-sufficient real estate!" the site says (normally I'm anti-exclamation point but right now this seems very exciting so I'll allow it). "Featuring listings from agents and brokers across the US and worldwide, as well as for sale by owner (FSBO) properties that can't be found anywhere else."
We're talking homesteads, off-grids, cabins, bunkers and bomb shelters, remote land, international spots, and American redoubt land.
For instance, you can buy this prepper homestead in Arizona on five acres. What does it offer?
If you are looking for a bug out retreat this could be for you! Seller is a contractor and knew what he was doing when he built this 1200 sq ft underground bunker, built with 3/4" rebar set at 12 x 12 intervals, 8" thick concrete walls, 8′ ceilings. Very sturdy stairs lead down to the bunker, the main living area has built in bunks, 3 rooms were intended to be a master bedroom, kitchen & bathroom/laundry room. A 4′ high ventilation tunnel built with concrete & galvanized steel. The bunker has water to it and is partially wired for electricity. Stairs from the ground level lead up to an observation deck. A silo w'shop has a 5′ underground concrete storage area. Private well with 6" casing is drilled to 400′, water level at 315′. Pump will run on 12 volts or 110 volts.
Ain't no virus getting through that. And while it may not be the prettiest place, it's also not inviting, which is exactly the point. It screams, "Don't you be my neighbor."
And it's $165,000, which means you can afford toilet paper, which is now $90 a roll.
In conclusion, stay home. Wash your hands. Wash your friends' hands from a six-foot distance by using a water hose and pure bleach in a spray bottle. You have enough toilet paper and hand sanitizer now. Stay home. Did I mention you should stay home?
I mean, I love y'all, but stay home.