More than a few people sent me this week's listing from Australia, which (in the grand tradition of the Wednesday WTF) is borderline NSFW but only if you work in like, a church or a kindergarten or maybe one of those towns where dancing is sinful.
For the rest of us, it's probably just ridiculous.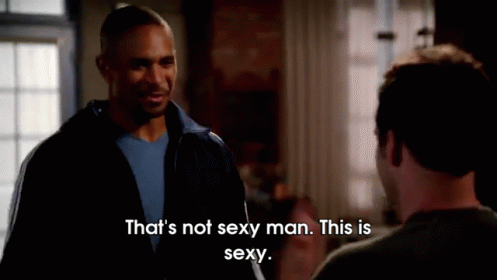 So here's the deal — a Realtor in Australia has this pricey listing he wants to gin up some enthusiasm for, and decides to make a video. Now, I see all of you nodding your heads and thinking, "That is exactly what I would do."
Buuuuuuuuuut, this is the Wednesday WTF, so you know that what this guy did is probably not exactly what you would do. We've covered this before with the half nekkid people in Conroe and the sex dungeon basement in Maple Glen, Pennsylvania.
So he uh, made this video with two models dancing. A man and a woman. Dancing in the style of Frances "Baby" Houseman and Johnny Castle, but a little raunchier.
Then he sets it free on the intertubes for all to see, and the reaction was uh, probably not what he was looking for.
But first, let's look at the video. I'm embedding it after this jump. Then we'll do some play-by-play.
So let's break this down a bit.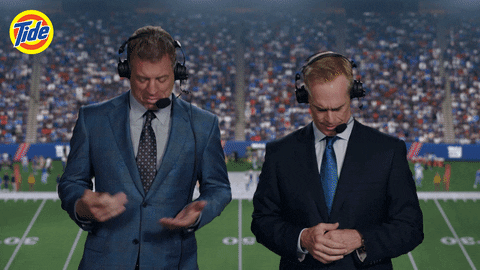 So first, this guy drives up to the house and gets out and struts to the front door like he's both magic and Mike, and you know that whatever happens when he gets in there is not going to be about the open floor plan.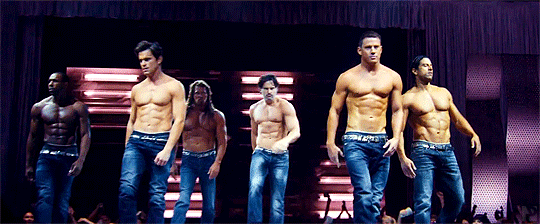 Then a lady inside the house opens the door and they greet each other in a completely normal fashion.
Then they briefly sit on the couch, and the next time we see the lady, she's in the bathroom in a completely different outfit. There are a few shots of various parts of the house, then this happens:

That's right, I made a gif because I needed to discuss this unauthorized use of countertop. A DUDE USED HIS VERTICAL LEAP TO JUST HOP UP ON THE COUNTER LIKE A BUNNY AND THEN HE PROCEEDED TO PRETEND TO WALK DOWN IT, HOP OFF, AND BEGIN THE OPENING OVERTURES FOR MAKING A BABY.
Scouts honor if I was walking through my kitchen and a dude jumped up on my counter, it would not be a fit of ecstasy. It would be a fit of giggles, and a note to self to clean that dang counter before I slice tomorrow's banana (not a euphemism).
Then again, she put her whole butt on it so I guess even steven?
Then he picks her up and whirls her around for a minute.
Few more shots of the house, then magically he's in the pool.
After that, it's bedtime, where a now dry man walks into the bathroom, then out of it and toward the bed like, as you can see, he is ready to give her a good uh, tuck-in.
I wish they had shown the part where he bounced into that bed so hard she bounced right out of it, but I guess that would've been too much comedy.
So between the music and this uh, acting/dancing/what have you, the internet is equal parts horrified and amused.
According to an article in The Guardian, the Realtor routinely hires actors, models, or dancers to star in his listing videos. But it seems his brokerage wasn't so thrilled with the video, because they pulled it down and issued an apology.
"LJ Hooker Bankstown is always looking for new ways to market our listings; however, this time we missed the mark," the company said in a statement. "We understand that our recent video circulated on social media promoting one of our listings may have been taken out of context by some and for this we apologise."
The Realtor told another news outlet that he had a raunchier version where "they got a bit closer," so I'm pretty sure his brokerage is probably thankful for his uh, restraint.
But the internet is like life, and it finds a way, which is how we were able to still show you.
"Siri show me something so breathtakingly horrific that it borders on art," one Twitter user said.
"Can't work out if my favourite part is him dancing on the kitchen bench or seeing the cameraman tracking the shot through the bedroom glass," another commented.
Then people started getting super frame-by-frame on this video, which I live for. It was discovered that if you were on the toilet, you are completely visible to the kitchen and dining room.
also for those in this thread asking if the toilet has full line of sight to the kitchen/dining room, the answer is unequivocally yes pic.twitter.com/401KvhPqZO

— Nick Evershed (@NickEvershed) April 17, 2019
"It absolutely owns that the woman in the wedding photo isn't the same one in the clip," a user wrote.
"I've never wanted to punch a house before…" another unamused viewer said.
Any rate, want to see the whole listing? Click here. Also check out the article in The Guardian, too.