It's no secret that San Francisco's housing market is one of the most expensive in the nation. One might even say that it's very much the kind of market where you take what you get, and you don't throw a fit — unless, of course, you're stupidly stinking rich.
Then fit away, I suppose.
And we've even written about how people are willing to pay large sums of money for the privilege of breaking toes and splitting shins.
But this week, we're going to take another look at the deep Wednesday WTF well that is the San Francisco real estate market, because we found a two bedroom, one bath house that is $1 million on the nose.
Now, again, I know what you're thinking. This house, on the outside, appears fairly normal. You're probably even OK with it. More than OK maybe.
I mean, even some of the first interior pictures, you may think, "This is some paint, some floor refinishing. This is fine, why is it in the WTF?"
Wait.
For.
It.
Yeah, here you go.
Is this a kill room? I think it could be a kill room. #IwatchtoomuchDexter
The listing description says:
"This classic 1,275 sq. ft. (per tax records) Mission Terrace home offers you an opportunity to create the lifestyle you want at a price you can afford. Consisting of two bedrooms, one bathroom, full garage, sunny, level yard and wonderful living room with fireplace and wood floors."
I haven't even shown you the kitchen. Want to see the kitchen?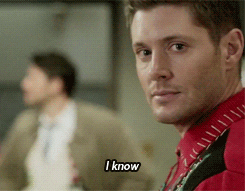 According to this article in Yahoo News, the Realtor wants to be transparent, and in this case, I agree with her, because clearly she's tried to advise the sellers on the price point, and they refuse to budge.
"There's only so much lipstick you can put on the pig. And it just didn't make sense. It's visceral too, because you get to the property and there's an actual aroma as well. Years of not cleaning up kitchen grease has really impacted the property.'

The tenants had moved out a year ago and insisted on the million-dollar price tag. Stephens said she would've preferred a lower price — but added that 'it's definitely a desirable neighborhood.' She had not received any calls about the house as of Saturday afternoon.
So anyway, if you're in North Texas, are you feeling a little bit better about what $1 million can buy you here? Even if you're looking for a fixer (which is what we'd politely call this house), $1M would buy you a really nice starting point, no?
Want to see more photos? Head here.