We've all seen the homes that time forgot, and we've all seen the vintage homes that have been updated. But have you ever seen a Midcentury Modern that was an intentional time capsule?
As we've said before, sometimes what we find in the Wednesday WTF is a WTF because there are whips and chains in the basement. And sometimes, like this week, the WTF is in the fact that someone has done an impeccable job of preserving and restoring a listing that you're hard pressed to see where the vintage parts of the home end and the restored elements begin.
I showed this week's WTF pick in Palm Springs to the CandysDirt.com staff yesterday, and everyone fell in love pretty much immediately.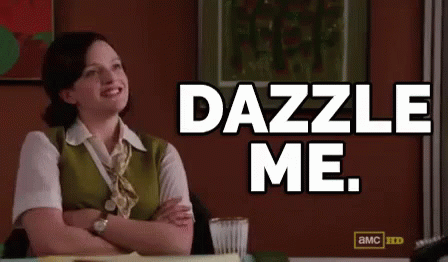 "OH MY GOD I LOVE IT," Jo England said.
Karen Eubank, our resident taste doyenne, summed up her feelings in one word: "Perfection."
Want to see what we're talking about? Jump with me, won't you?
The grand entry of the home and the den space have vintage velvet flocked wallpaper, there are shag carpets throughout (even in the bathroom, which I'm sorry, even if I love this house no, I wouldn't keep carpet in the bathroom because dude, that's just gross), and a pink master bedroom.
But guys, this looks like a set from Mad Men.
"Recent upgrades to the homes amenities and visage tastefully contrast the otherwise Time Capsule-Like appearance , such as exotic Hand Painted Moroccan tile flooring in the kitchen, Ceasar-stone countertops that compliment the cool toned cabinets and newer gourmet vintage appearing high end appliances in the kitchen," listing agent Kenny Jervis with Berkshire Hathaway HomeService said.
Outside, this house is just as period appropriate, with a swanky pool and spa, lush hedges, and that tell-tale Midcentury Modern blueprint.
So what do you think? What would you change? Did it go overboard, or is it perfection?
Sound off in the comments! Want to see more pictures? Click here.