Did you ever wake up one morning and think, "WTF, I want to live in a house with direct ties to the Salem Witch Trials, but I don't want to be in Salem and I don't want it to be old?"
HAVE I GOT THE HOUSE FOR YOU!
And bonus, it's black.
So here's the deal. There's this house in Salem, Massachusetts, called the Judge Jonathan Corwin Witch House because well, it is the last remaining structure with direct ties to the Salem Witch Trials and because Judge Jonathan Corwin lived there.
Corwin, according to the story, was a local judge "called upon to investigate the claims of diabolical activity when a surge of witchcraft accusations arose in Salem and neighboring communities."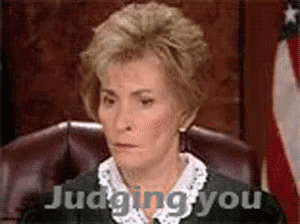 I don't know why it's black. And no witches were ever there – according to historians all witch grilling was done at the Old Meetinghouse or Ingersall's Tavern.
So basically, living in Corwin's house is really no big deal, and anyway, you can't because it's a museum now.
But if you think you like black houses that mimic the house of some guy who judged witches but not at his house or anything, you can buy this house that's in Hollis.
Hollis, New Hampshire, that is.
The house is totally black, and is a faithful reproduction of the museum, complete with "handmade finishes of 17th-century construction and leaded windows," the listing says.
"Reclaimed beams from a Milford, NH Baptist Church were used and hand notched in the open beam construction on the first floor and again in the master bedroom," the listing continues.
Is it cool to have witches and Baptist church beams in the same post?
Anyway, once again, you can have this house in New Hampshire that looks like the last house related to the Salem Witch Trials in case your kink is re-enacting colonial judges waking up, getting dressed, and going somewhere else to talk to witches.
I won't judge. I mean, I write the Wednesday WTF, and now my browser history won't let me judge anyone anymore.