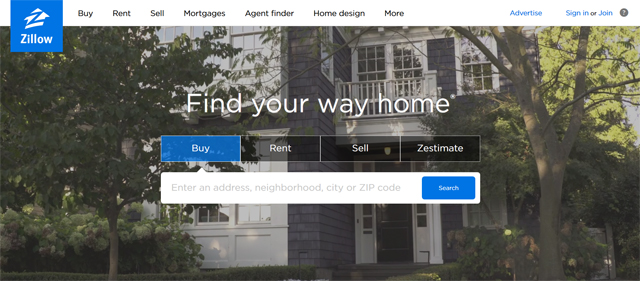 Are Zestimates an invasion of privacy?
Back in May, Zillow was sued by several flippers in Chicago who were annoyed that Zestimates were undervaluing their flips (likely because the system hadn't caught up) and bringing in bottom feeders using Zestimates as holy writ on appraised value and therefore purchase price.
In my May coverage, I noted that Zillow seemed to have an easily winnable case because Illinois law makes exceptions for using an "automated valuation model." Simply, because it's an algorithm analyzing data and not someone physically evaluating a property, it's OK. This morning, U.S. District Court Judge Amy St. Eve agreed with me when she dismissed that count of the lawsuit with prejudice (haha). Note: "with prejudice" means it can't be tried again … it's done.
However she also dismissed counts II-IV without prejudice, meaning they could be tried again, even though she ranks the odds of success as slim.
Count II claimed invasion of privacy under the "intrusion upon seclusion" which is defined as, "One who intentionally intrudes, physically or otherwise, upon the solitude or seclusion of another or his private affairs or concerns, is subject to liability to the other for invasion of his privacy, if the intrusion would be highly offensive to a reasonable person." While the court allows a repleading of the case, the judge "doubts that Plaintiffs can successfully replead intrusion upon seclusion based on their allegations that Zillow creates Zestimates based on public and user-submitted information."
The judge's reasoning was that you can't claim invasion of privacy from the publication of public information (like assessed tax value, disclosed transactions, etc.). Equally, Zestimates can't be considered offensive for the same reason. Finally, there was no proven anguish and suffering from the publication of Zestimates. The plaintiffs only theorized possible anguish and suffering.
Count III claimed violation of the Illinois Uniform Deceptive Trade Practices Act. Specifically the allegations were, "(1) "caus[ing] a likelihood of confusion or of misunderstanding as to affiliation, connection, or association with or certification by another," (2) "mak[ing] false or misleading statements of fact concerning the reasons for, existence of, or amounts of price reductions," and (3) "engag[ing] in any other conduct which similarly creates a likelihood of confusion or misunderstanding."
The judge stated that "Zestimate" is an obvious portmanteau of "Zillow" and "estimate" that makes clear that any estimate is a Zillow product and therefore not confusing. Also noted was the Zillow website which clearly states Zestimates may not be accurate, lists accuracy rates by area and states a Zestimate, "is a starting point in determining a home's value and is not an official appraisal." Finally, Zestimates are viewed as opinions, and opinions are not statements of fact.
Count IV claimed a violation of the Illinois Consumer Fraud Act (ICFA) that hinges on the other counts being proven. The judge ruled, "Plaintiffs' ICFA claim fails because they have not alleged deceptive conduct or conduct that is likely to confuse consumers, as detailed in the preceding section. The claim also fails because Plaintiffs have not alleged that they suffered actual damage proximately caused by any of Zillow's conduct. As noted in the preceding section, Plaintiffs' theory of harm turns on individuals who would have otherwise been interested in purchasing Plaintiffs' property at their asking price losing interest because of an allegedly low Zestimate. These conclusory allegations are too speculative to survive a motion to dismiss."
What about Texas?
But that's Illinois, a state that requires real estate transaction disclosure for the purposes of more accurate taxation and where sales price is public knowledge. In Texas, we remain one of the few non-disclosure states that does not compel real estate transaction prices to be disclosed. That really bugs Zillow, too: a Zillow CEO once told Candy they plan to send lobbyists to Austin.
So how is Zillow able to claim accuracy in some areas of Texas? What's interesting is that since my piece posted in May, those counties claiming more than one-star of accuracy have since been downgraded to two stars from three (Dallas County) and a "perfect" four (Tarrant, Ellis, Denton, Collin, and Rockwall Counties). The same data is there, just their accuracy confidence dropped. Certainly were the Illinois plaintiffs in Texas, they might have had more to grab hold of in terms of privacy invasion since selling prices, the bedrock of real estate estimates, are not public. Zillow appears to have a mole in selected MLS databases.
Remember: High-rises, HOAs and renovation are my beat. But I also appreciate modern and historical architecture balanced against the YIMBY movement. If you're interested in hosting a Candysdirt.com Staff Meeting event, I'm your guy. In 2016 and 2017, the National Association of Real Estate Editors has recognized my writing with two Bronze (2016, 2017) and two Silver (2016, 2017) awards. Have a story to tell or a marriage proposal to make? Shoot me an email sharewithjon@candysdirt.com.