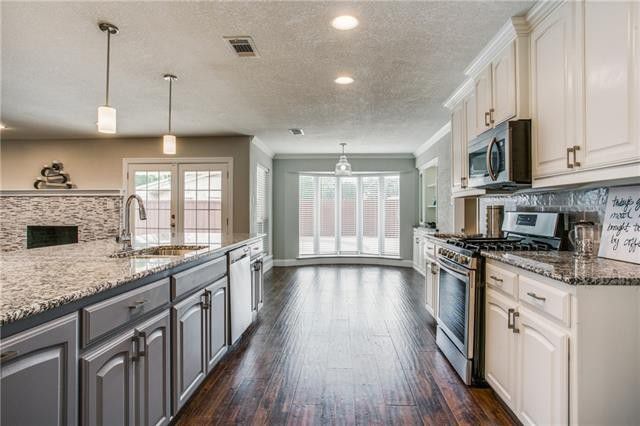 Confession: In some kind of fit of serendipity, the home we are featuring in this week's Thursday Three Hundred is in a neighborhood mentioned by a North Carolina publication we took issue with yesterday in the Wednesday WTF.
In fact, we had to do a double take when we saw the neighborhood this gorgeously remodeled home is in, because it's nearly impossible to reconcile the claims from Roadsnacks and this beauty.
So welcome to Wolf Creek, where we found this beautiful four-bedroom, two-and-a-half-bath home at 1736 Reynoldston Lane, listed by Suzanne Athey with RE/MAX Dallas Suburbs.
And just taking a gander at the neighborhood's NextDoor page, it's interesting to see how those who call Wolf Creek home describe the best things about their neighborhood — with words like, "peaceful," "dog-friendly," "family-friendly," and "clean."
Sitting on a corner lot in a mature neighborhood, this 2,688 square foot Traditional home built in 1969 has had a complete overhaul and even has a pool in the backyard. (more…)