Have you ever had $800,000 to burn and wish that instead of putting it in a barrel and burning it, you could buy a house that needed burning and burn the house down instead?
Well then, we have the house for you.
Let's take a trip to Fresh Meadows, New York, and visit a home that is definitely not fresh. At all. In fact, it puts the "burn me down" in fixer, the "holy Mother of God," in flip, the "Get a Tetanus Shot" in "needs TLC."
I defy you to find a Realtor-speak euphemism for this murder house.
It even has a murder backyard.
But honestly, the inside is a tour de force of nope. I just saw pictures alone, and immediately took a 45-minute Silkwood shower.
I mean, I can go a few weeks having never cooked anything, but I don't think I've ever had vines growing in my kitchen.
"Home Is Not In Livable Condition," the listing says. "Minutes to the L.I.E." I don't know what the last part of this sentence in the listing means, but I appreciate that there is absolutely no lie in this exercise in brutal honesty at all.
What I don't understand is how this home's list price is not too far off homes of a comparable size in better condition (although that's a low bar).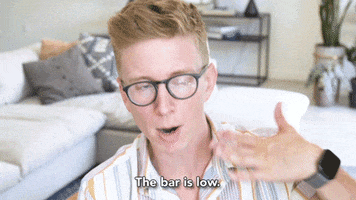 And, what's the upside in showing all of these photos (other than getting some writer in Texas to share it as the Wednesday WTF?).
We'll say it again for the people in the back: If it's being billed as a builder's special, why not just show the exterior, explain that it is not habitable and is in rough shape, and say that there are additional photos upon request?
Want to see more of this hot mess? Click here. Want to read more Wednesday WTF? Here you go, honey.