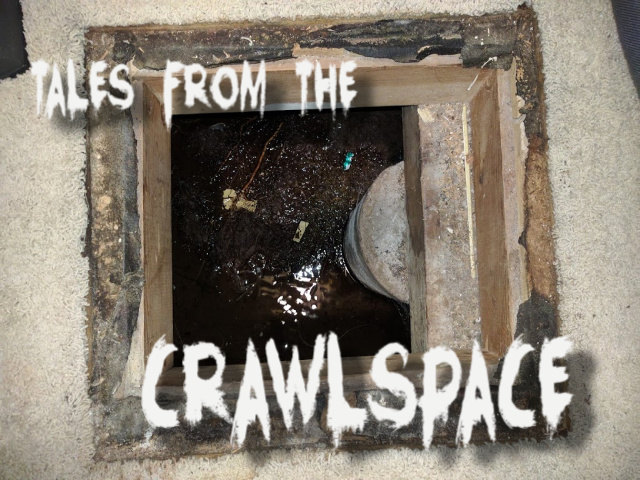 Every week, the detail-oriented folks at Green Scene Home Inspections will give CandysDirt.com readers an education in inspection. Want to see what they see? Tune in for "Upon Closer Inspection."
With Halloween coming up, we thought we'd share some scary stuff that can be found in houses. From a home inspector's perspective, "scary" can mean a lot of things — dangerous conditions, creepy critters, and a host of poor design choices (carpet in the bathroom — blek!). Lots of houses we visit could easily be put on a haunted house tour.
Here are a few creep-tacular examples of spooky inspections:
"I'll Never Let Go!"
From rats in the attic to spiders in the crawl space, we run into all kinds of creatures big and small, alive and dead. These lizards probably thought the panel box would be a good place to keep warm. At least they died in each other's arms!
Tales From the Crawl Space
Let's face it, crawling into the dark place beneath your house is a little scary for anyone. We asked some of our inspectors the scariest thing they've encountered in a crawl space.
Unexploded WW2 Ordnance (they had to call in a bomb squad!)
Giant snake skins (Not so much the skins, but their owner might be nearby!)
Several shallow graves. Human shaped. (That must have been an interesting inspection report!)
CSST
Not everything that appears on an inspection report is a big deal: easy fixes that are good to know about but don't require immediate attention — but this one is. If you have Corrugated Stainless Steel Tubing in your house, you need to act immediately.
CSST gas lines have been in the news as some recent accidents have brought renewed attention to the potential danger. CSST has been installed in about 10 million homes since the 1990's. The flaw is that the material is thinner, making it more prone to puncturing, creating a major fire hazard.
The fix is to ground the CSST by connecting a #8 AWG copper wire from the manifold to the panel box ground. Read more about grounding CSST here.
Out-Dated Panel Boxes
There's almost nothing scarier than a fire in your house, and these older electrical panels are major fire hazards. Zinsco was a popular brand of electrical panel in the 1970s. The company is now defunct, but some homes built in the 70s still have these unsafe panels. In this video, our Inspector demonstrates the danger of Zinsco panels using his thermal imaging camera.
If your home has a Zinsco panel, you need to call an electrician to have it replaced, stat.