When hiring an architect, a lot of people think mostly in terms of the style of their home and details they want in the house. Makes perfect sense, right?
But a truly successful relationship between architect and client begins with a different way of thinking, says William Briggs, founder and owner of William S. Briggs Architects. He's on a mission to transform the conversations he has with clients and move deeper.
"The real issues are space, materials, light, and how they support a life within them," said Briggs. "Ornament and style should only be seen as servants to these larger ideas."
Briggs wants his clients thinking about how they live their lives, how they use their space, and how they function within their home. He wants to create classic homes, no matter the style, that stand the test of time.
"When an architect meets with a client, the client has certain preferences and tastes borne out of how they see their life to be lived," he said. "It's incumbent on the architect to listen carefully and give them best version of what that means. Once you can do that, the project will stand the test of time and be refreshing for years to come."
This boils down to the crux of the conversation: Styles come and go, but good design transcends. There are wonderful 100-year-old houses that stand the tests of design, elegance, repose, comfort, and lighting. And there are contemporary houses that offer spatial delight and elegance of material and proportion, with dynamic spaces, dramatic material use, and intriguing details. They would also stand test of time as these older homes. The common factor is the vision of the owner and skill of the architect.
"A modern house will have good spatial flow and interrelationships for its occupants just like a Georgian or French house will, but in a different manner," Briggs said.
Unfortunately, in our current culture people tend to look at superficial distinctions of nominative style, where "only modern makes sense," or "only traditional is the real way."
"The argument is thin on both sides; it's a matter of what serves the neighborhood, city, budget, and client," he said. "Overall, it serves good design. An example is the art of photography, which should have supplanted painting on canvas, but both have evolved in parallel and offer equal value to the discerning art connoisseur."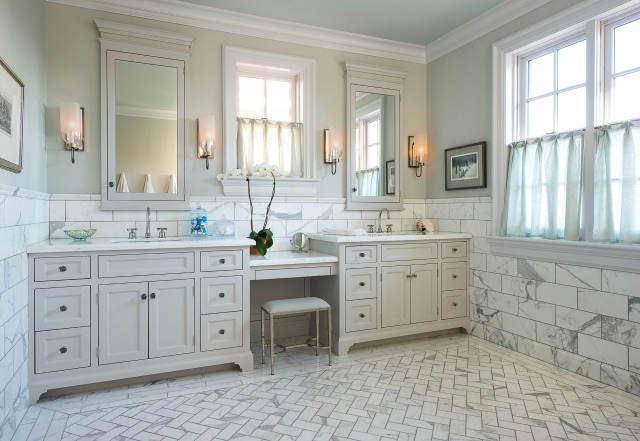 Briggs opened his firm in 1994, and remembers wanting to be an architect in fourth grade.
"I liked the idea of drawing, the idea of making things that previously didn't exist, and you can determine it at so many levels," he said. "It pleases me, resolving issues of construction and organization and finances, and coming up with something that exceeds all of the those things, in terms of its presence in a culture. The sum of the home is greater than its parts."
Briggs gives the example of the work he did at Lee Park, constructing the new outdoor pavilion, in coordination the landscape architecture firm of Armstrong Berger.
"At the end of the day, it met the budget, and it was practical, but more than that, it's now this beautiful thing that's in Lee Park and it has hosted dozens of weddings—it's rented out every weekend for events and public enjoyment," he said. "Why would you not want to do that with your life?"
He says building houses is even better. It meets zoning and codes and technical specifications, but more important, it's going to affect the way the inhabitants see the world and interact with each other.
"It's about creating a beautiful environment that's restful and helps people deal with a world that's not necessarily restful and beautiful, a home that brings in light and natural views when so much of the world denies people that kind of connection and grounding," he said. "A great kitchen and family room support a family, and as an architect, to be able to help make that work and happen, it's what's gets me up in the morning."