In our ongoing series, Interview with an Architect, we speak with leading voices in the North Texas architecture community and learn about their work, development issues in our community, and good design practices and principals (you can read the last one here).
Dallas architect Richard Drummond Davis is Dallas born, creating some of the most lavish and beautiful luxury homes today in North Texas (he's the architect behind our most recent Luxe Tour).
His undergraduate degrees, a BS in architectural studies and a liberal arts degree, at from the University of Texas at Austin. While earning his Masters degree in architecture at Princeton, Davis studied with Michael Graves, a member of the "White Five," formerly a follower of Le Corbusier who turned post modern and invented a new style of architecture, totally and recognizably his own.
But post modern was not to be his path. Seeking to express his own ideas, he returned to Dallas to start his own firm, Richard Drummond Davis Architect. Today, Davis is masterful at listening to his clients and creating their dreams, while respecting the power and beauty of historical architectural forms.
CandysDirt.com: What keeps you in architecture? What motivates you?
Richard Drummond Davis: I love the challenge of the client who wants something unique or the unusual site which demands something unique. Getting into the design challenge is an adrenaline high.
CD: "Transitional" is a hot style now in architect-designed homes. What does that mean to you? 
RD: To me, "transitional" means houses or other buildings that have traditional forms like gabled and hipped roofs; dormers; bay and box windows; shed, gable, or hipped roof porches, but they have been stripped of all detail, cleaned up, so to speak, so that the essence of the design is in the crisp cubic forms. Many houses in this style have large deep and crisp punch-outs in the walls for windows with large-paned steel sash windows and doors the frames of which have been painted black.
Hugh Newell Jacobsen, an accomplished 89-year old architect in Washington, D.C., has been working in this style since the 1960s. I guess it finally caught on in Dallas when Bobby McAlpine of Mongomery, Alabama, designed a fabulous house for John and Ellen McStay as a modern interpretation of an English Arts and Crafts style house by C.F.A Voysey. Everyone looked at that and thought, "Here is a modern house that looks good in a neighborhood of traditional houses."
It takes talent to make a house in this style not look light a cartoon version of a house. A couple of Dallas architects have done a masterful job creating houses with this look. I have seen others that, in time, the owners will ask themselves, "What were we thinking?" I have recently designed several houses that are definitely traditional and identifiably French, Neo-Classical, and Mediterranean, but with clean-lined exterior details and modern interiors. They are definitely more traditional than "transitional."
CD: What project of yours are you most proud of and why?
RD: Seems like my favorites are the really creative or innovative ones that often don't get built. I designed a large residence in Carmel Valley around a wonderful center courtyard in a Tuscany-influenced style. It was on a cliff over-looking a valley and it had the feel of a small village with differently-sized pavilions linked together around the courtyard. It was unrealized. Years ago I designed a very modern residence, the plan of which was inspired by my graduate thesis project at Princeton. I treasure the photos I have of the model I built. Of my built work, I love a little 3,200-square-foot house I designed in French Normandy style on Southern in Highland Park and a really chic modern house on the Pacific Ocean up the coast of the Baja from Cabo San Lucas.
CD: What are you currently working on and where? 
RD: I have a house under construction in Missouri which will be one of the ten largest houses in America at over 70,000 square feet. I designed it in American Federal style. I went to several quarries in July to look at marble and quartzite stone to make shingles for the roof. We can have marble or quartzite shingles for pretty much the same price as Vermont slate. The Parthenon had marble shingles, so why not?
I have just finished design on a four-unit ultra modern townhouse project near the Bishop Arts District in Oak Cliff. Renderings and a description will be sent in our newsletter and posted on our Blog this week. As a contrast to these, I am working on a second story addition to a cottage in west Highland Park which will make it into a little white clapboard Cape Cod with front and rear shed dormers. I just began design on a Greek Revival house with a two story columned front porch in Weid, Texas, originally a Czech community. I love the variety of work we have always been asked to do.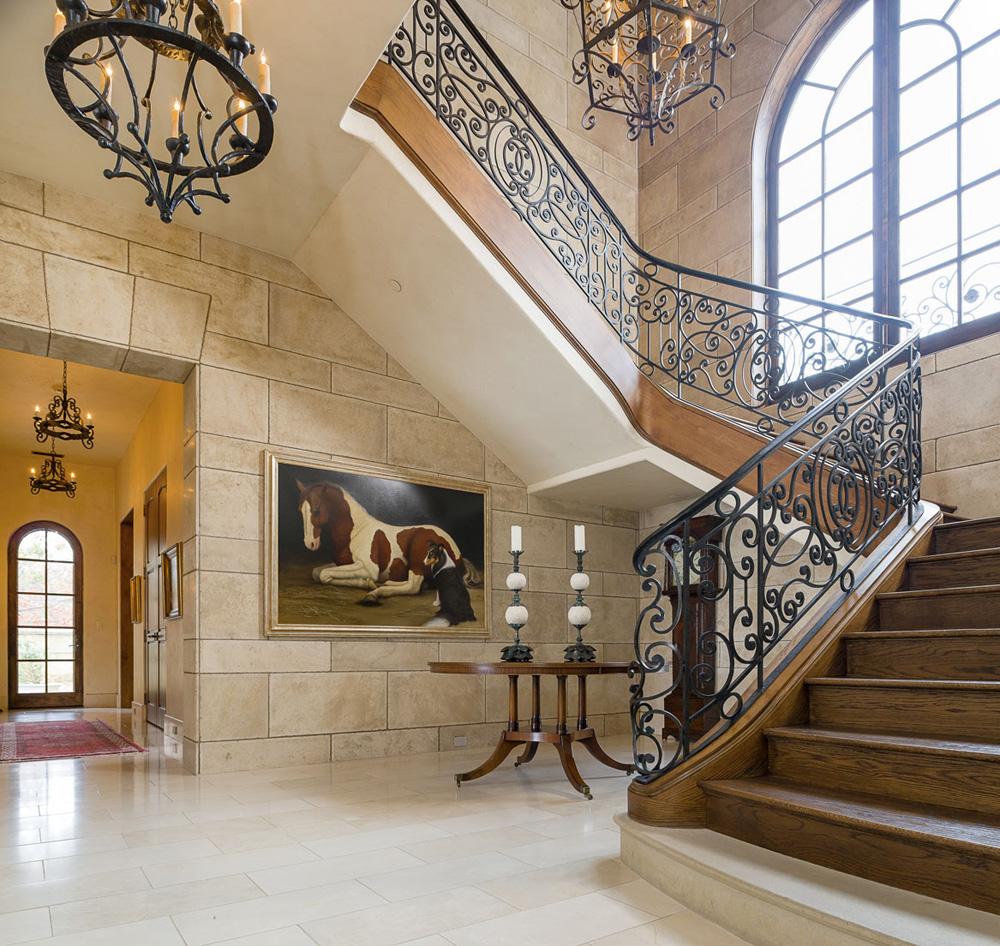 CD: How would you describe the architecture culture and vibe in DFW?
RD: I am so excited about getting to do modern again. Young people want it and empty nesters want clean bright spaces. I go to the Dallas Architectural Forum and The Dallas Center for Architecture talks and panel discussions, and find more people that are not architects or architecture students taking part. The talks by the"starchitects" from out of town fill up the Horchow Auditorium at the DMA and the theater at The Magnolia.
CD: Why did you decide to base your firm in Dallas? 
RD: I grew up here. After graduate school I started working for a cutting edge architecture firm in New York, Hardy Holzman Pfeiffer. New York was wonderful and I love going to visit, but I want to be in Texas.
CD: What is your favorite building in Dallas, commercial or residential, and why? 
RD: My favorite building is still the Key-Whitman Eye Clinic on Lemmon Avenue east bound designed by Joe McCall of Oglesby Green, although the Wyly Theater by Rem Koolhaas and OMA is a close second. Joe's modern detailing, his selection of beautiful colors of stone, glass, and concrete, and their flush, elegant transition from one material to the other on what is essentially a box of a building is the quintessential example in Dallas of "God is in the details" and, I might add, the materials.