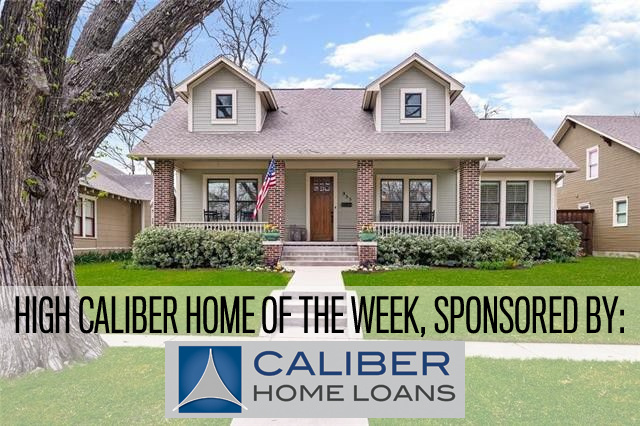 When I first fell in love with Winnetka Heights, I had those ambitious stars in my eyes about historic homes. You know the feeling, like you could transform a 100-year-old house into the stylish, cozy setting for the rest of your life. Today, I am tired. Really, really tired. I no longer have stars in my eyes, and my son has drained any energy and patience I could have spent on a long-term, romantic room-by-room historic renovation. However, I still love Winnetka Heights and its beautiful streets and undeniably charming character.
Enter this listing from Compass Dallas agent Phillip Murrell.
"It's such a rare opportunity to find newer construction in such a popular historic district like Winnetka Heights," Murrell said of our High Caliber Home of the Week presented by Lisa Peters of Caliber Home Loans. The house, though less than five years old, blends well into the historic fabric of the neighborhood with its large front porch and Craftsman touches. But the respect for the neighborhood from both the builder and the sellers goes much deeper than that, Murrell noted.