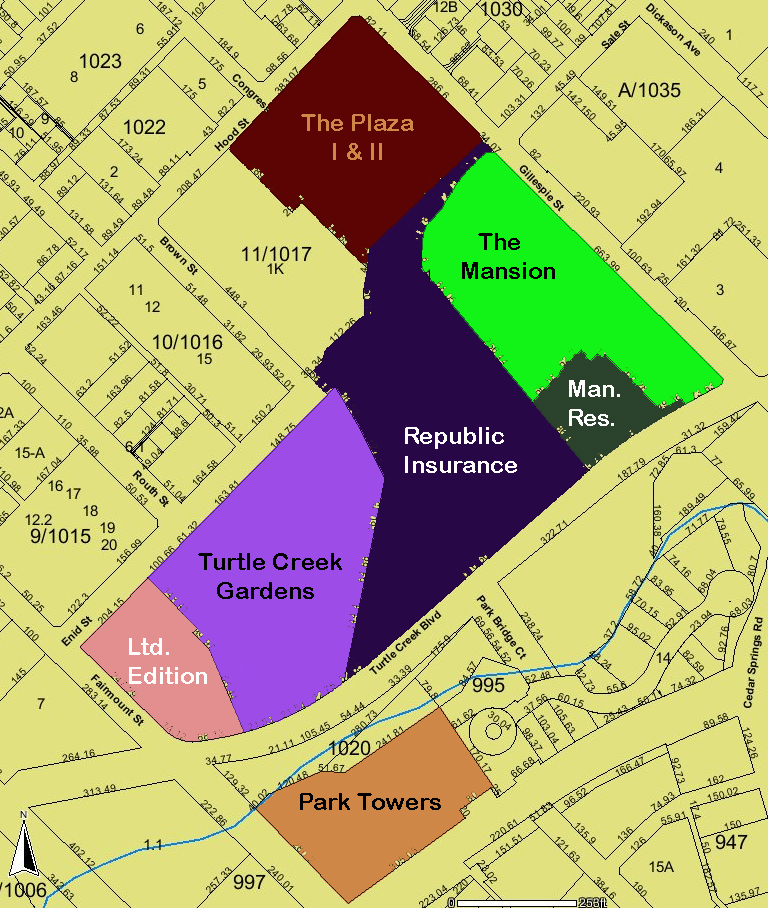 Typically, where there's smoke there's a fire.  But sometimes the wood is too wet and all you get is smoke. That describes the current situation on the west end of Turtle Creek's Gillespie and Fairmount streets.
You may recall the hooplah last June when it was reported that the owners of the Turtle Creek Gardens condos located at 2525 Turtle Creek Boulevard had been sold to a developer.  The deal was rumored to have been with JLL and a price of $43 million.  The deal was to have closed in October and the move-outs complete by February 2017.
I'd heard back in November that the closing had been moved due to troubles securing financing.  This seemed odd since it was also rumored that development plans were within current zoning restrictions. As one source said, "If you can't get funding for a by-rights plan, something's got the bank spooked."  The "spooking" they said wasn't the buyer or the deal, but rather banks being skittish of Dallas. With all the construction cranes spread across the area, I'll let you decide if that rings true.